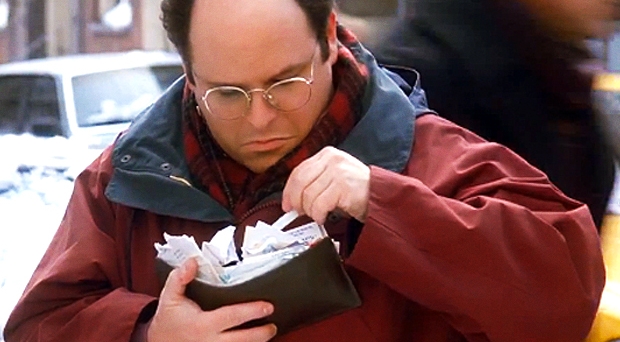 Onderzoek van Carlisle & Gallagher toont aan dat al 48% geïnteresseerd is in de mobile wallet in de US. PayPal heeft bij 80% de voorkeur als mobile wallet aanbieder. Onder de geïnteresseerde in een mobile wallet geeft 60% aan Google te overwegen. Ook Apple zou 6 op de 10 overwegen als Mobile wallet aanbieder.  De Mobile Wallet bleek vooral interessant voor de demografische groep 18-50 jaar en mensen met een inkomen hoger dan $50.000. Consumenten geven aan te overwegen een andere bank dan hun primaire bank te gebruiken voor Mobile Wallet.
Wat is een Mobile Wallet? Een definitie:
A mobile wallet stores your major credit cards, debit cards, prepaid cards, gift cards or vouchers (including coupon and loyalty programs) in your smartphone or tablet and can be organized using a payment application. Through this application you would be able to view and choose the method of payment for a transaction.
Het onderzoek geeft tevens inzicht in de wensen voor functionaliteiten voor een Mobile Wallet.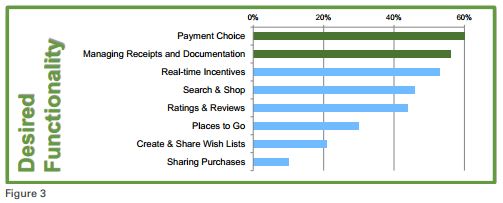 52% geeft aan niet geinteresseerd te zijn in een Mobile Wallet. Een van de redenen voor deze terughoudendheid is het feit dat deze groep twijfels heeft bij de veiligheid. Het is dus aan de aanbieders van Mobile Wallets om voor waterdichte beveiliging te zorgen en aan te tonen hoe de beveiliging van een Mobile Wallet vergelijkgbaar is of zelfs beter vergeleken met de chip op de plastic kaart.
Bron: Carlisle & Gallagher