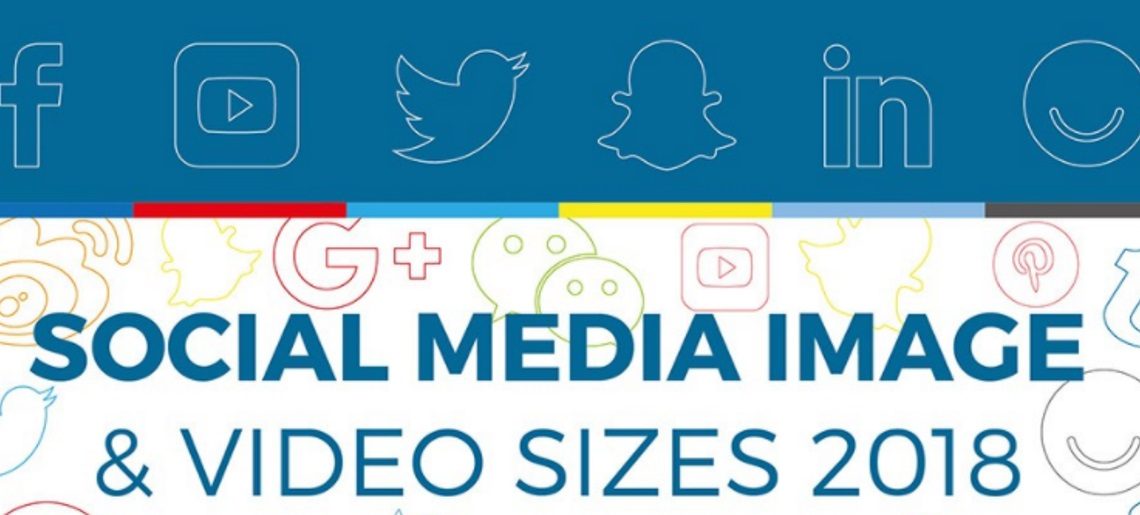 Zo, dat is handig. Als social marketeer, ondernemer of website-eigenaar heb je regelmatig de afmetingen nodig van de belangrijkste social media kanalen om afbeeldingen, video's en banners te ontwikkelen. Geen gezoek  meer, je hebt ze nu in een groot socialmedia-afmetingen spreadsheet overzicht.
Of het nu gaat om contentformaten van Facebook, Instagram, Pinterest, Linkedin, Twitter of een ander groot social netwerk 'make a websithehub.com' heeft een antwoord op al deze vragen middels deze infographic.
Erg fijn, want de netwerken hebben er een handje van om de afmetingen elk jaar weer aan te passen. Uiteraard om de gebruiksvriendelijkheid van de bezoeker te verhogen, maar ook om de adverteerder nog meer de kans te geven op te vallen.
Hoe dan ook, voor 2018 ben je voorlopig helemaal up-to-date- met dit praktische overzicht. Succes!