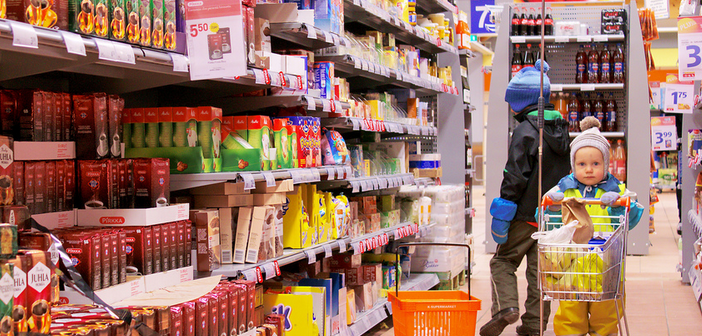 Groei van 219% in mobiele location-based advertenties van FMCG.
Location-based advertising en mobiel is als het rood-wit van Ajax. Ze kunnen niet zonder elkaar. Laat een advertentie alleen zien wanneer de telefoon zich in een specifieke regio, plaats, adres, postcode, of zelfs voor een bepaald winkelschap (proximity) bevindt. Wanneer deze vorm van targeting gekoppeld wordt met opgebouwd online en offline klantendata ontstaan er legio aan kansen voor adverteerders en de retail. Wellicht op het eerste gezicht niet verwacht maar de combinatie van CPG (Consumer Packed Goods) of beter bekend als FMCG (Fast Moving Consumer Goods) en location based advertising is succesvol zo blijkt uit nieuw onderzoek van marketingburo Verve. De groei in bestedingen van mobiele location-based advertenties en FMCG bedraagt 219% in 2 jaar zo blijkt uit het onderzoek.
FMCG en location-based advertising
Terwijl FMCG met name actief zijn op offline mediatypes als TV, Radio en Print om naamsbekendheid, imago en merkvoorkeur te creëren, zijn location based technieken op mobiel zeer interessant om in de laatste fase van het aankoopproces, tot in de winkel aan toe, de consument te beïnvloeden om tot aankoop van zijn/haar product over te gaan. Gerichte promoties en incentives zorgen voor hoger winkelverkeer en hogere verkopen.
Bekijk de uitkomsten van het onderzoek naar  location based advertising mobiele advertenties en FMCG.