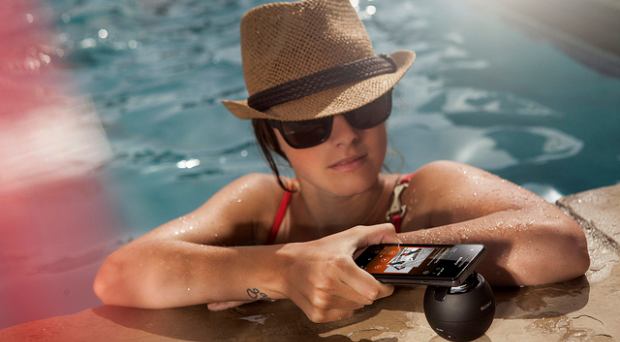 Tot deze conclusie komt Lauren Soelberg die een positieve correlatie ontdekte tussen het aantal mobiele telefoonabonnementen en de gemiddelde levensverwachting. In het onderzoek is gebruik gemaakt van data van de Wereldbank en de UNDP. Een opvallende conclusie aangezien er ook genoeg onderzoeken zijn die de negatieve aspecten van ons mobiele telefoon gebruik laten zien.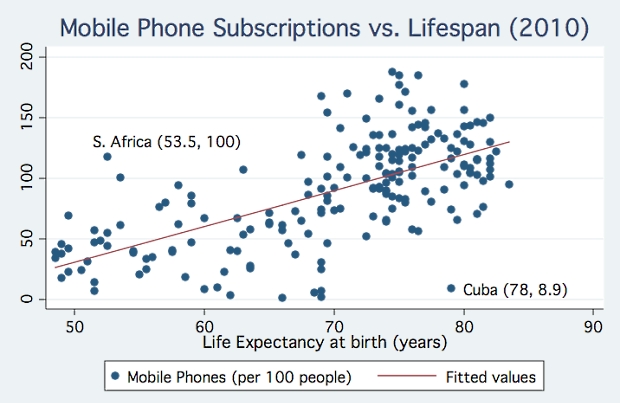 Lauren schrijft: "There are multiple factors that can influence an indicator as broad as life expectancy, such as a country's GDP, access to health care, sanitation, etc. However, it is interesting that as cell phone usage grows, the change in life expectancy is positive.
 Over time, this relationship may become more pronounced–especially as access to healthcare via mobile platforms grows and as it expands further into emerging markets where the life expectancy is currently lower".
Zo schreven we laatst al eens dat Technologiebedrijf Focus Cura nuttige apps ontwikkelt voor senioren. Zo geeft een app met bewegingsoefeningen suggesties en instructies om fit te blijven. Er zijn ook apps die patiënten helpen bij het onder controle houden van hun aandoening, zoals het bijhouden van bloedwaarden voor diabetici. Zulke handige apps schelen zorgvrager en zorgaanbieder tijd en geld. De toename van dit soort apps zou inderdaad ervoor kunnen zorgen we dankzij de mobiele telefoon langer leven.
Alle details over dit onderzoek vind je hier
Bron: Healthdecide
Photo: vernieman (cc)